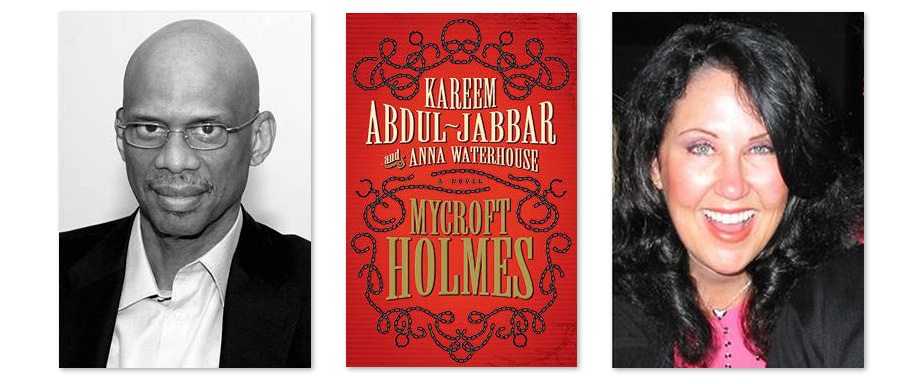 Wednesday, October 28, 2015 6 – 8pm
MIST Harlem
46 W. 116th St, New York, NY 10026
Hue-Man Book Presents: Kareem Abdul Jabbar Book Signing & Conversation with Deborah Morales
Written by NBA superstar Kareem Abdul- Jabbar and screenwriter Anna Waterhouse, Mycroft Holmes reveals the untold story of Sherlock's older brother. This harrowing adventure changed his life, and set the stage for the man Mycroft would become: founder of the famous Diogenes Club and the hidden power behind the British government.
EVENT IS FREE AND OPEN TO THE PUBLIC BUT PLEASE SIGN UP AS SEATS ARE LIMITED.
[button href="https://www.eventbrite.com/e/hue-man-book-presents-kareem-abdul-jabbar-book-signingconvo-deborah-morales-tickets-18893110803?aff=eac2″ target="blank" shape="square" size="small"] Register for Free [/button]
About Kareem Abdul Jabbar
Kareem Abdul-Jabbar is the NBA's all-time leading scorer and a six-time NBA champion. He is also one of a handful of influential and respected black men in America who has a national platform as a regular contributing columnist for Time Magazine and The Washington Post, where he shares his thoughts on some of the most socially relevant and politically controversial topics facing our nation today. After 50 years as an athlete, activist, and New York Times best-selling author, he says he wants to offer his perspective on how we can work together to solve some of these issues.
About Deborah Morales
Deborah has known her friend and client, Kareem Abdul-Jabbar, for more than 21 years and has been his business manager and producing partner for 11 of those years. Her supervision and encouragement has resulted in many lucrative endorsement deals with national and international brands. She has helped Kareem move into the twin arenas of high-profile columnist for Time Magazine and sought-after political/social commentator. She raised capital for and directed & produced his highly acclaimed and internationally distributed film "On The Shoulders of Giants," which won the 2013 NAACP Image Award for best documentary as well as two Telly Awards. She just completed production on HBO's bio pic, "Kareem: Minority of One," which will begin its run on November 3 of this year.
---
Other Upcoming Appearances
[recent_posts type="post" category="" count="3″ offset="1." orientation="horizontal" no_image="false" fade="false"]